Top #5 Best Racing Games for iPhone (2019)
??Top #5 Best Racing Games for iPhone You Can Play in 2019
Best Racing Games for iPhone (2019)
Playing games is really fun. Well, I've always remained a huge fan of playing Racing Games. Now, with the latest mobiles with amazing displays and great performance, racing games have become much better. However, with the App Store's huge catalogue of games, choosing the best racing games can be quite a task.
So, if you're looking for the best racing games to play on your iPhone, here is our list of the top #5 best racing games for iPhone you can play in 2019.
Asphalt 9: Legends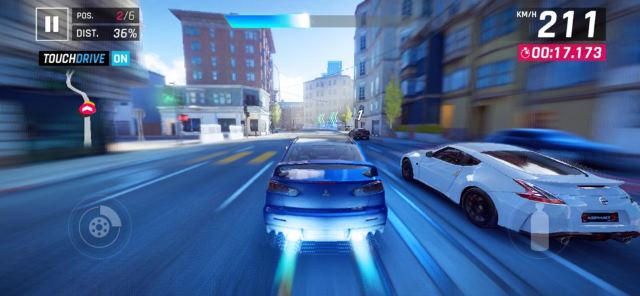 With millions of active players worldwide, Asphalt 9: Legends has grown to become one of the most popular and best racing games on mobile devices. This new title in the long-running series, in particular, brings some new elements to the table.
In addition to the eye-popping automotive tricks and an assortment of cars, Asphalt 9: Legends also brings a gameplay element called "Touch Drive" which makes up for a thrilling ride. With the new Touch Drive mode enabled, all you have to do is take care of nitro boost and drifting. Yes, the car will automatically accelerate and turn for you.
As always, you can also unlock and customize more vehicles by scoring more wins either in the multiplayer or the campaign mode. The game animations are super fun. It is one of the best if not the best racing games for iPhone that you can download.
Download Asphalt 9: Legends (Free)
CSR Racing 2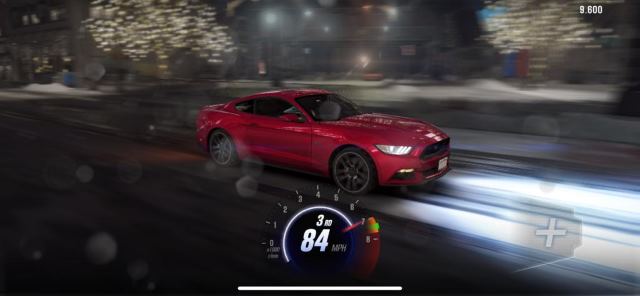 CSR Racing 2 is straight up one of the best drag racing games out there. The game lets you dive into some sweet urban drag racing gameplay with incredibly good-looking visuals.
CSR Racing 2 lets you play either the single-player campaign or lets you lock horns with other players in online multiplayer battles.
Since CSR Racing 2 is all about drag racing, you don't really have to steer much in the game. Your fate is decided by how precisely you start off each race and shift through gears.
The game also lets has neat customization options. You splurge in-game money to tweak the car's paint job or customize your car's rims to match its interiors. Overall CSR Racing 2 is an incredibly fun racing game to play and deserves to be on all the best racing games for iPhone list.
Download CSR Racing 2 (Free)
Did you know that you can play this game by just using your voice – yes just VOICE? That is how this game is played: CHICKEN SCREAM | CONTROL YOUR CHICKEN WITH YOUR VOICE | BEST MOBILE VOICE GAME | CHICKEN
Gear.Club – True Racing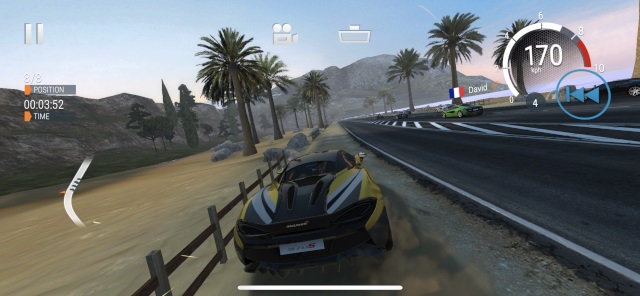 Eden Games, the studio behind Gear.Club is popularly known for bringing out games like Test Drive Unlimited on consoles and PCs. So, it's hardly a surprise that Gear.
Club has made it our list of best racing games for iOS. Right off the bat, the game looks gorgeous regardless of the iOS device that you're playing the game on.
Coming to the gameplay itself, Gear.Club takes a simulation-style approach that coupled with a free-to-play model. You'll be dealing with a roster of some of the best racing cars in the world, and they look just as exotic as they look in the real world.
You'll also have to fine-tune your car if you want to stay on top of your game while competing with some elite players. The game offers a really good campaign mode that's packed with action and you can also check out the event if you are up for some fast-paced action.
Download Gear.Club (Free, in-app purchases)
Reckless Racing 3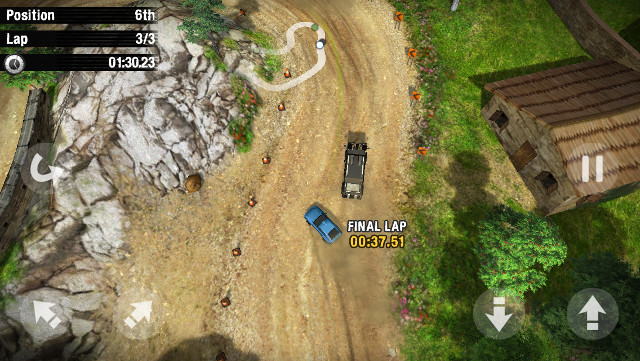 Reckless Racing 3 is the sequel to the well known "Reckless Racing, and Reckless Racing 2" series. The game keeps the same gameplay as its predecessors and is a lot of fun.
There are a number of game modes that you can play, including the "Career" mode, as well as "Arcade". In the arcade mode, you need not worry about the car you have or any upgrades to it. You simply need to end up on the podium, in order to unlock the next levels.
Quite simply, if you're only looking for straight-up casual fun, then Arcade mode is meant for you. However, the career mode offers a lot of features that one would expect from a full-featured racing game.
You can buy new cars, upgrade existing cars, and do a lot more in the "Garage". You need to keep your car performing well, in order to progress through the career mode.
The graphics in the game are quite nice to look at, and the gameplay itself is a lot of fun. It did take me a couple of races to get the exact turning mechanism right, but once you get past that, you'll love the game. It is one of the hardest, most fun, and best racing games for iPhone that you can play.
Download Reckless Racing 3 ($2.99)
Real Racing 3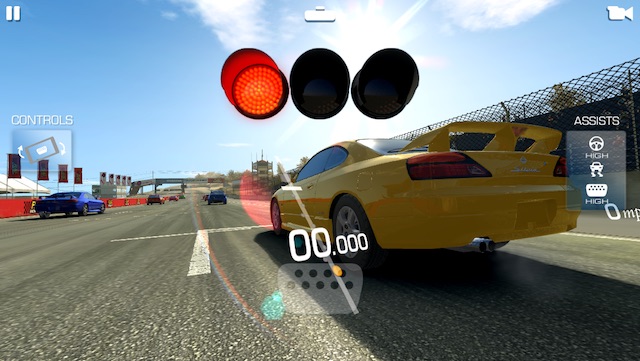 Real Racing 3 is a very realistic looking racing game from Electronic Arts. The game starts off with a tutorial, where you learn how to handle a car, and make it through sharp corners.
There is no nitro in the game, at least not when you start off. The graphics in the game look very real, and the handling of the cars is exceptional. People who like realistic looking games, where they race cars on a track, instead of out on the street like Asphalt 8, will surely find this game fun. Inside the game, you get the option to switch camera angles between "cockpit", "first person", and "Third person" cameras.
The game comes with a career mode as well, where you start off with a car, and you need to win races in different segments, to earn cash for buying new cars, and upgrading your existing ones. The logic is pretty much the same as other racing games. The cars automatically handle braking when approaching turns, and drifting if you turn them too sharply.
However, you can tap anywhere on the screen to manually brake, should you find the need for it. The game is free, and you should definitely try it out for some realistic looking races on your iPhone.
Download Real Racing 3 (Free, in-app purchases)
So, Let us in know comments below which game is your favourite. Also, share your favorite racing game with us 🙂
SEE ALSO